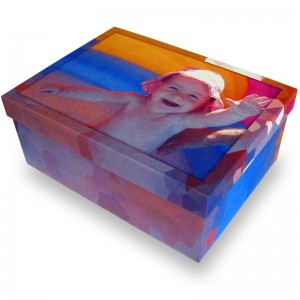 So it's soon Christmas time again. Christmas is meant to be a time for relaxing, it is called a holiday after all! Christmas songs are about sitting in front of the fireplace, drinking mulled wine, opening gifts and making snow men. But very often people don't think of relaxation when they think of Christmas they think of the stress it brings every year.
There is just so much to do! Buying advent calendars, decorations, greeting cards, Christmas gifts, stocking fillers, Christmas food, setting up the gingerbread house, sending the greeting cards, cleaning and decorating the house, planning where all the relatives are meant to sleep…and the list goes on. Christmas should be a joyful holiday, not a stressful time filled with chores.
We can't clean your house or make sure that your uncle Edward stays clear of the whisky at the Christmas dinner but we can help you with getting amazing Christmas gifts at a good price in a simple and quick way. With Bags of Love you don't even need to hit the high-street shops with the rest of the nation, in your own time on your own computer you can browse through our diverse product range. You will find perfect Christmas gifts for all of your family members, friends and co-workers.
Our hand assembled photo boxes are ideal Christmas gifts for many reasons. The boxes can be personalised for anyone at any age. Maybe your sister just had a baby, you could make her a photo box with photos of her new born which will look stunning in her bedroom. Your little brother who is obsessed with space will love a photo box with images of the different planets. Your granddad might be a lifetime supporter of Chelsea, he will cherish a box with photos of Chelsea star players.
So when you have a spare hour (but no rush as we offer speedy delivery) make yourself a cup of hot chocolate, put on the Christmas carols and log onto the Bags Of Love website to shop for perfect Christmas gifts in a peaceful manner. No need to buy petrol for the car and drive to your local busy shopping centre when you can order Christmas gifts straight from your computer. Peacefulness is what Christmas is all about :).