We in the UK are a nation of animal lovers.
At Bags of Love, we receive hundreds of orders for personalised photo gifts every week, featuring photos of our customer's pampered pets. From darling dogs to cuddly cats, fluffy hamsters to scaly snakes, it is clear to us that our customers love their pets!
It's nice to see then that there is an official day to celebrate our furry friends. The 20th February is Love Your Pet Day – a day to show your pets just how much they mean to you. So, their favourite treats are a must. Lots of cuddles and attention are essential and, if you are feeling particularly generous, why not treat them to a personalised pet gift? Because we see how much your pets mean to you, we are always striving to create personalised pet gifts, which we think you and they will love! We have selected a few of our favourites, which have been tried and tested on many a beloved pet, and they all get a great big wagging tail…we think that means they like them!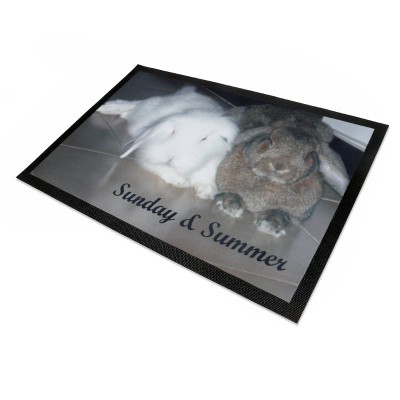 Give your pet a present and keep your kitchen clean and tidy with our Personalised Pet Feeding Mat. Our personalised pet mats are the perfect place for food and water bowls. These feeding mats are absorbent and hygienic and have a non-slip rubber backing. You can even pop them in the washing machine when they start to get a bit grubby! Design a pet feeding mat for your furry friend by uploading their photo and their name, so that they will always know when it is dinner time…and to stop them jumping up and eating off of the table!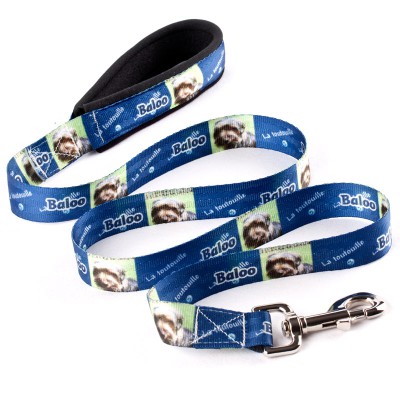 Add your own photos, text and artwork to create a stylish and smart custom dog leash for your favourite pooch! Design a doggy leash to match your dog's style…or yours! The handle of our custom printed dog lead is padded for your comfort, and it cleverly clips onto your pup's collar. Your design will be repeated and printed on both sides, so you can be sure that you will have a gorgeous, handmade totally unique leash for your dog.
Personalised Pet Beds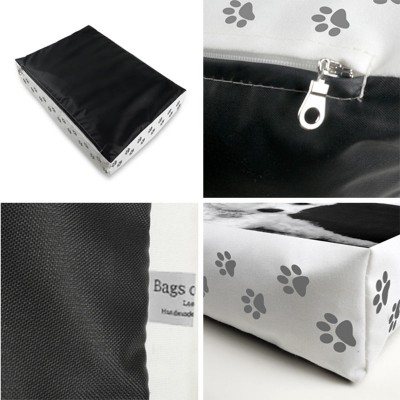 Does your cat or dog always sleep in your bed? On your couch? Or your favourite chair? Fed up of all those stray hairs? Why not treat them to their very own personalised pet bed? We hand make each pet bed, which are available in 2 sizes – perfect for cats and dogs. The bed is filled with a cushy waddng pad for extra comfort, with a canvas top and a waterproof base. You can personalised the top and sides of this adorable designer pet bed – choose photos, designs and text to make it personal to you and your pet. The cover of our pet bed comes off for easy washing. Give your pet a little luxury and treat them to their very own bed.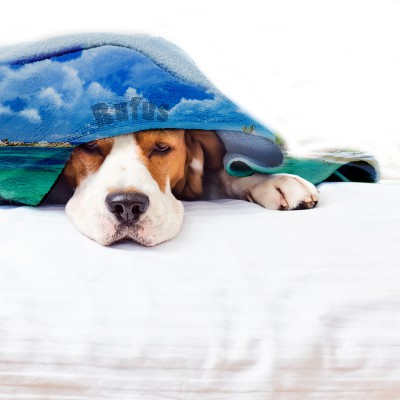 Our customised photo blankets are one of our favourite personalised gifts here at Bags of Love…and we don't think our pets should miss out on them! That's why we have created our range of Personalised Pet Blankets, so our cuddly friends can have a little cosy luxury of their own. Keep them nice and warm with this soft, fleece blanket and make it truly theirs by personalising it to show off your favourite photos of them! Available with 5 different backing colours to choose from, show your pet how much you love them by wrapping them up in their own handmade pet blanket.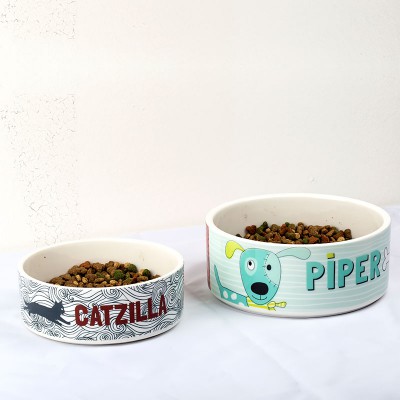 Our Photo Cat and Dog Bowls make excellent personalised pet gifts. Made from solid ceramic, you can print around the whole outside of this gorgeous pet bowl, and give them a treat…while they are eating a treat! Personalised their food bowls with photos and their name. Our pet bowls are available in 2 sizes, perfect for cats and dogs of all sizes – a great gift choice for your pampered pets!
We hope you have enjoyed these personalised pet gifts ideas! Remember to show your pet a bit of extra love on 20th February and they will continue to show it to you.
Bags of Love x