We are excited to launch our new Look Books and Portfolio Books. These high quality soft cover books are a brilliant way to display your work from fashion designs to stunning photography.
Fashion Portfolio
Our Fashion Look Books will showcase your talent for design and haute couture in glossy print. Creating a Fashion Portfolio will keep pictures of your sketches and designs neat and tidy, so no need to worry about loose photos. Having a professionally printed Fashion Look Book will give you the edge over your competition and contribute to the reputability you need to win new business. We have a range of sizes available for Fashion Portfolios, so you will be sure to find a Look Book to match your needs.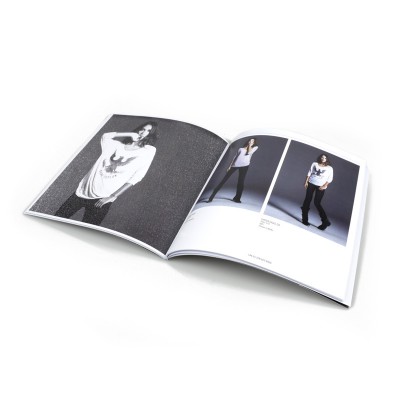 Graphic Design Portfolio
A Graphic Design Portfolio is a great way for graphic designers to collate images of their creations for clients. Using a Graphic Design Portfolio to store your pictures makes a fantastic accompaniment to any designers CV. So show off your Photoshop exploits and make a Graphic Design Portfolio today.
Photography Portfolio
A handy Photography Portfolio is a must for any budding photographer. Our soft cover Photography Portfolios are easy to carry around and show to potential clients. With our high quality glossy printing you can be assured that your photos will be printed immaculately.
Of course, our Look Books / Portfolios are not just limited to these professions. If you have a wedding cake business you might like to put together a catalogue of cakes for couples to choose from. There is a wide range of possibilities for the uses of Portfolios and at Buy 2 get 1 Free they are a fantastic deal as well.