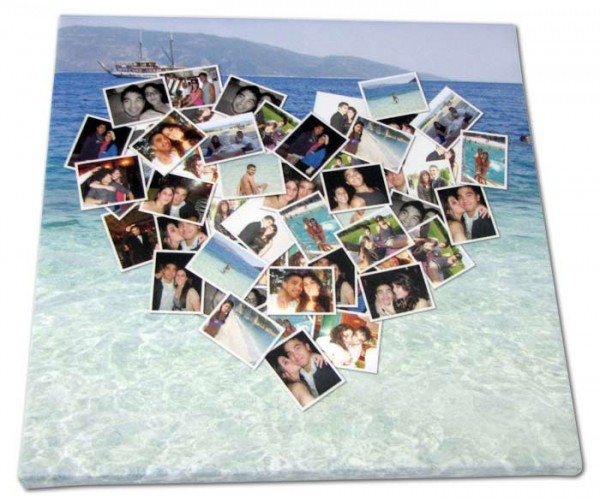 Roses wither, boxes of chocolate gets eaten and stuffed teddy bears get put away in boxes. These are common Valentine's day gifts being promoted in shops everywhere this time of year. And as romantic as they might seem at the time, they have a very short lifespan. And another thing, they lack any kind of personal meaning. Valentine's day gifts for your sweetheart, family member or friend should show your personal love and last a lifetime, just like your love.
And something that happens to last a lifetime is the Bags Of Love photo canvas prints. Our photo canvas prints are top notch quality from the artwork treatments to printing and framing. You can even add a secret message on the back of the photo canvas frame sealed with the date. If you want to show someone proof of your eternal love this Valentine's day, photo canvas prints is the way to do so.
Our original photo canvas prints in colour, sepia, black and white or with any of our Photo Pop Art treatments are stunning Valentine's day gifts but to give you even more options we've created a Valentine's Day special. The heart shape photo collage photo canvas is the ideal Valentine's day gift for someone special. The photo canvas might look like a lot of work but it's totally hassle-free. You pick 25 romantic photos that you think represents your love story.
One of the photos cater as the background on the photo canvas whilst the rest are put together randomly into a heart shaped collage in the centre of the canvas. When your sweetheart opens this gift he or she won't believe her eyes! At only £39 this heart shape photo collage canvas is simply a bargain and a must for this Valentine's Day. No flowers, chocolates or stuffed animals can reach the same level as this romantic Valentine's day themed gift which lasts a lifetime.