Unique gifts of love not only for your Valentine
Yes, Valentine's Day is today! We celebrate our love and show appreciation to our beloved ones. However, Gifts of love, wonderful and personalised gifts can be given on many different occassions, including Mother's day, Father's day, Christmas, and don't forget birthdays.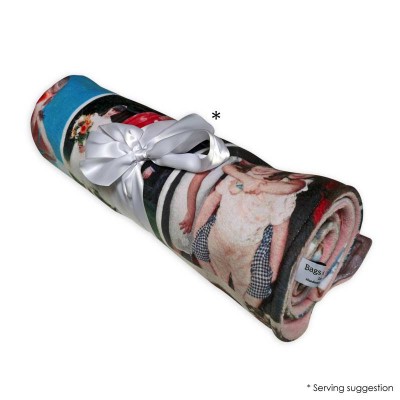 Photo gifts of love for every occasion
Although some couples don't care about Valentine's Day, they do have their own days where they celebrate their love. That can be any day in the year, that's why photo gifts of love are just the right thing for you to create. How about a romantic picnic with a photo blanket with a photo montage of your favourite photos in summer? Or a cute Makeup Bag for the lady of your heart designed in her favourite colour with your photo and names? No problem, it can be easily designed within a few minutes. Whatever product you want to design for your partner, just upload your image and you'll see how it might look like in the preview so you can be sure that you've found the perfect gift before ordering it.
Get your personalised gifts for your loved ones
Of course gifts of love don'tnecessarily have to be gifts for partners, they can be wonderful photo gifts for any other important person in your life too. The next bigger occasion in the UK is Mother's Day in March, so you could already start to think about creating your Mother's Day Gifts for your Mum. Fathers can create unique gifts together with their children to surprise the mum – gifts of love not only for your Valentine!