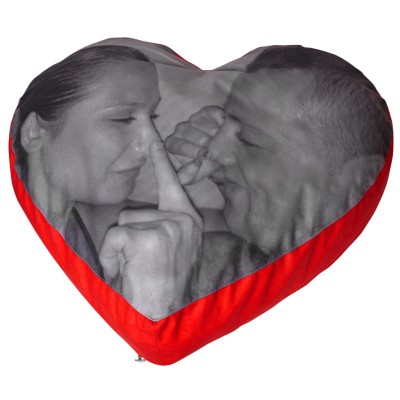 Spoil The Bride
The time leading up to a wedding is a wonderful yet stressful time for the bride. That's why her bridesmaids and her husband-to-be should spoil her with fantastic gift ideas. Designer bedding items are great gift ideas for the bride-to-be as they are novelty gifts as well as they are useful items for the home of the bride and groom. Bags of Love have many gift ideas for the bride from the groom and gift ideas for the bride from bridesmaids which are all possible to personalise.
Gift Ideas For The Bride From The Groom
To woo your wife all the way up to the big day give her love gift ideas to show her your commitment. Just ahead of the wedding why not surprise her with the book of love? In this book you can express your love and excitement for the upcoming wedding with text and photos. The wedding ring cushion is a brilliant surprise gift for the wedding ceremony as she'll see the rings tied to this stunning duchess satin cushion. For the home get her designer bedding items like the cushion of love.
Gift Ideas For The Bride From The Bridesmaids
A bride's best friends can do their job as bridesmaids extra well by providing the bride with stunning gift ideas pre-wedding. Mr and Mrs designer bedding items like a duvet cover, bed sheet, pillow cases, cushions and blankets are perfect pre-wedding gift ideas. Have Mr and Mrs followed by her future surname printed on all of these items in lovely colours. Designer bedding items are ideal gift ideas from bridesmaids as they will be shared by the married couple.