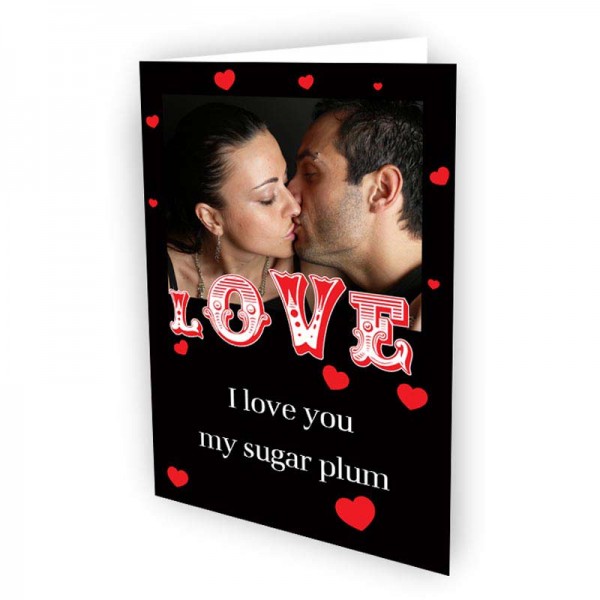 Love is in our name so it's only natural for us that everything we do, we do with love. So as we are approaching the biggest day of love of the year, Valentine's day, and you are getting ready to purchase Valentine's day gifts for your loved ones, we want to give you a little something extra. When you order from our wide range of personalised gifts, they are simply the best Valentine's day gifts, we give you a FREE personalised valentines day card from our new range of exclusive designs.
As well as you can personalise our greeting cards that come in packs of 12, 20 and 40 you can now order simply one card if you only have one person in mind this Valentine's day. The A5 portrait standing quality card comes in four different romantic designs to which you add your own photo. Just like for the Valentine's day cushions we have created four different design patterns which we think have something for everyone whatever taste you have. From colourful and loving to elegant and sleek, these valentine's day cards offer something for any lover.
Add a short quote on the front of the card below the photo of the two of you and on the inside articulate your feelings more in-depth. Write something straight from your heart or quote one of your sweetheart's favourite film or poem quotes to make her of him feel truly special. Such a personalised card is a great add on to personalised gifts. And with any order this card is yours FREE of charge. Imagine your partners face when they receive this card and Valentine's day gifts from your photos. It will be an epic Valentine's day this year!