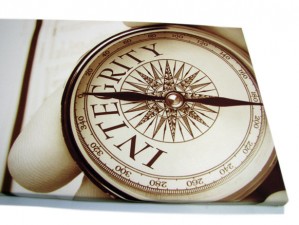 There are endless opportunities to create wall art for your house with Bags Of Love. Our photo canvas is blank for you to choose your own art which can be family pictures, nature shots, anniversaries, exotic trips, famous art and people or even your very own creations. The choice is yours and the options are many so use your imagination to come up with the best wall art designs to spice up your home decor, totally personalised after your own taste. Photo canvas printing is what we do so let us help you make your decorating dreams come true!
Nature pictures are a traditional subject for any wall art. Posters, framed photographs, and paintings have long been based on flowers and animals and with modern wall art options like the photo canvas, the possibilities have increased even further. You can use your own photographs that you've taken at home or when on holiday, or you can find pictures from other sources that you find particularly appealing.  The Triptych is great for landscape photos. The crystal clear image reproduction offered from Bags of Love means you can use any picture you like.
People are also a popular subject for wall art. Portraits of your own family are one option, you can use one favuorite snap or several images creating a canvas photo montage. But you can use photographs and other pictures of anybody you like. Make a photo canvas of your favourite singer or actor, or make one as a gift for a loved one who you know is a big fan of someone.
Your favourite holiday destination or the spot where you spent your honeymoon are both locations that mean a lot to you. Take a good image of one of these or any location that takes a good picture and have it printed on woven canvas and then stretched over a gallery grade frame to make one of the most visually appealing pieces of wall art possible.
Maybe one of your hobbies is taking photographs? Are you a photographer or artist in the making? Then turning your brilliant photos or illustrations into photo canvas items, such as the Triptych, is perfect. Share your craft by giving it as a photo canvas to friends and family as birthday and Christmas gifts.