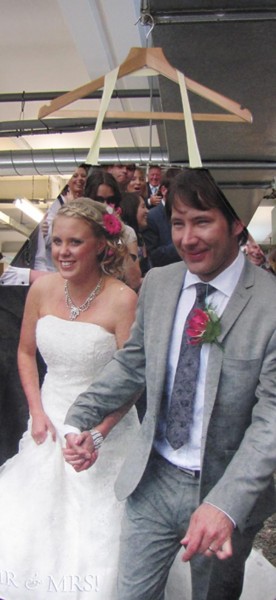 Time is running out and you need ideas for wedding anniversary gifts quick. You don't want to give the couple another vase or scented candle. Sounds like you need new exciting gift ideas for wedding anniversary gifts, that will enchant the married couple.
Once you have picked a photo you know they will find flattering, there is a range of different products it can be printed on. For him the smart and practical laptop bag or wash bag are perfect and for her the cute little make-up bags or why not get her the classic handbag. Also available are holdall bags perfect for overnight stays or holidays. The high quality of the printing means that these wedding anniversary gifts will not fail to impress.
A calendar is another good anniversary gift; it's symbolic for a new start. The calendar can be started at any time of the year, and comes in 2 sizes. It's can be themed if you choose and you can write captions to go with the month pictures. The print and overall quality is excellent, making this a practical and distinctive present.
Our personalised aprons are perfect for any gift occasion but in particular for wedding anniversary gifts. What's better than having a personalised apron with a photo from the wedding day in your shared home? This gift will definitely be appreciated by the couple!
With all these exciting gift ideas from Bags Of Love, worrying about coming up with great wedding anniversary gifts is no longer a problem.