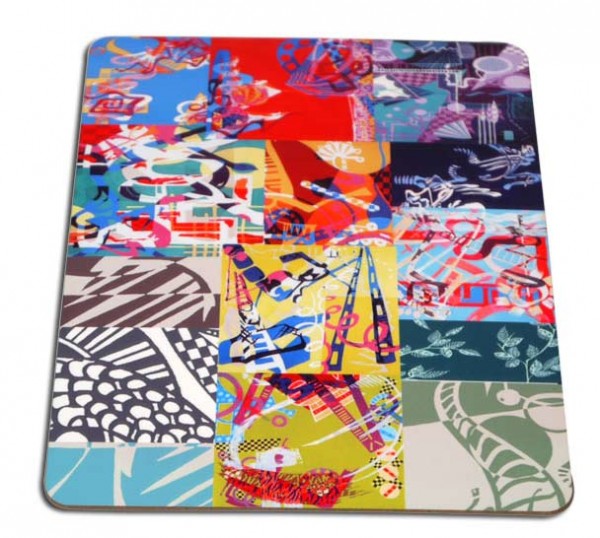 If you want to revive the look of your kitchen or dining room with home accessories, adding new placemats and coasters is perfect! And our placemats aren't just any placemats, they are photo placemats that you personalise using your own digital photo. As well as using pictures, you can use any pattern, drawing or image you like. Film poster images or professional photos of celebrities can be turned into tableware with Bags Of Love!
Favourite paintings or artwork by noted artists or paintings made by your 5-year old can be added onto these sleek personalised photo placemats to add some art flare to your home. Maybe you have a friend who creates amazing prints, why don't you turn a digital photo of one of the prints into photo placemats so you can enjoy them while you have your dinner.
Dinner guests will most certainly be impressed by these home accessories! The placemats can take extreme heat and are easy to wipe clean with a cloth. As you can see from the picture above the placemats are of excellent quality. The super glossy finish and stunning photo reproduction will make your kitchen look elegant and interesting!