PERSONALISED DOG BEDS FOR YOUR BEST FRIEND
Dogs have long been considered 'mans best friend.' We can't help but cuddle and care for them; your dog is always happy to see you, take an adventure, or relax with you at night.
And pet people know that their animals love a soft comfy place to sleep, but your bed is no place for pet hair. At Bags of Love we have the perfect solution – personalised dog beds that you design!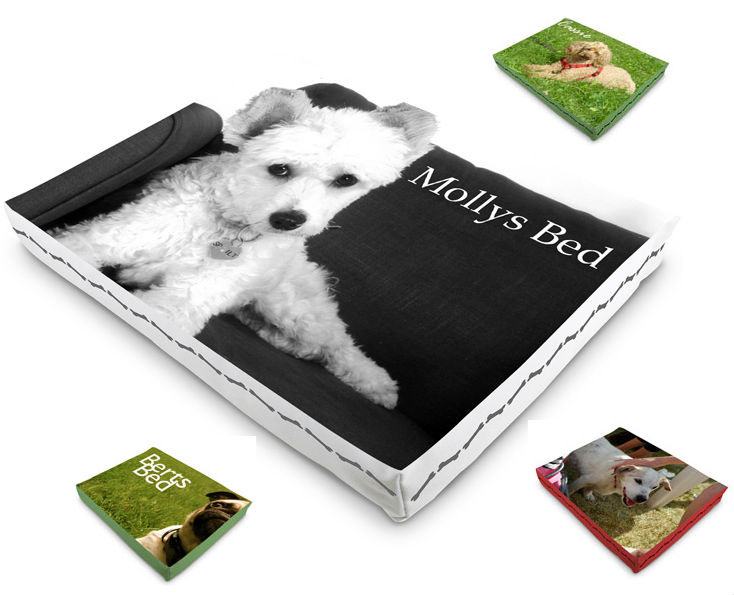 With custom designed pet beds you can show of your pup's personality. Our online design tools allow you to upload any image of your choice, add text, and special effects to create a pet bed or your dreams!
The dog bed from Bags of Love are made to order in our London premises, with quality fabrics and a waterproof base liner. The dog bed cover can be easily removed using the hidden zipper, and can be machine washed for easy cleaning. Even the inner pad is washable! No more stinky pillows pushed into the darkest corner of the room.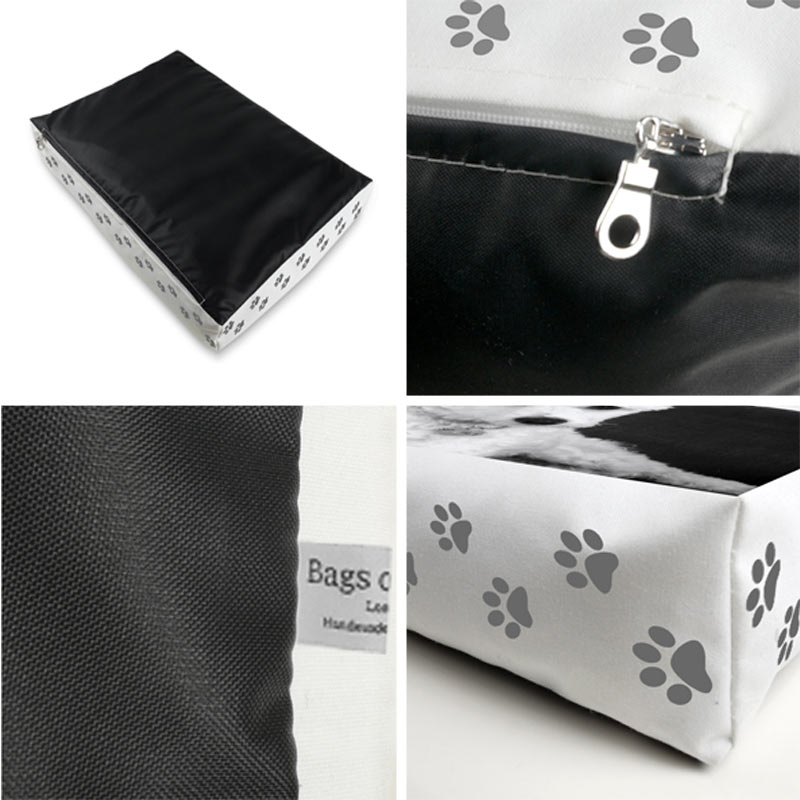 Your dog will have a comfortable place to stretch blissfully and rest, knowing the bed is theirs and theirs alone. You can rest easy knowing you designed the bed hat helps your dog dream easy. Sleeping on a cushioned and insulated 8cm pillow, your dog will feel pampered and very pleased. House guests will gush at your creative design skills, and will be happy to see such a satisfied pet (and the permeating dog bed smell gone!) If dogs are your best friends, give them pride of place in the house, by making your own grand design at Bags of Love.
Because all dogs are not the same size or shape, we offer four sizes of dog beds to choose from.
Small: 40x30cm; Medium: 60x40cm; Large: 90x70cm; or Grand: 105x80cm
The design choices are limited only by your imagination! Cover the top and sides with images of bones, paws, or photos of your dog's favourite place to play. Because Bags of Love does not outsource production to other factories, and instead has all operations based our of unique London location, you need only wait 2-3 days until you pets have their prize! Our superior printing methods ensure the brilliance and clarity of your design will last for years, no need to worry about poor image reproductions – this is our specialty!
What dog wouldn't want a durable and beautiful place to sleep – with washable materials and a zip closure our pet beds are practical too! Reflect you dog's distinctiveness with a design that captures his personality. But if your puppy is a proper princess, we can only suggest you look into these….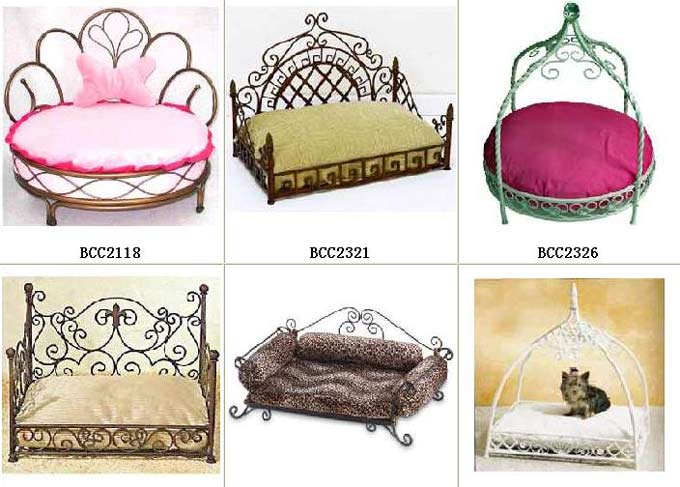 Our staff are always happy to help with any design or construction queries you may have. Visit the pet bed product page to start designing today!