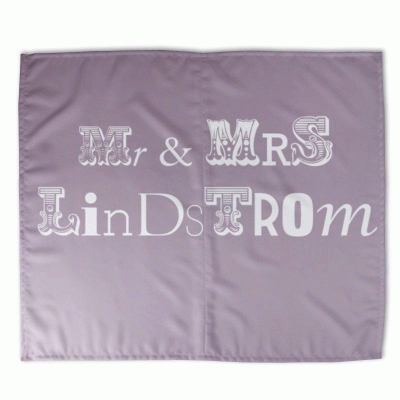 Designer Bedding Anniversary Gifts
Being married is about two people committing to each other for a lifetime and much of that lifetime is spent in the bedroom where husband and wife share a bed. So when buying anniversary gifts consider getting gifts the married couple or you and your spouse can use in their bedroom interior. Designer bedding items are therefore excellent anniversary gifts for someone's special day. As the designer bedding anniversary gifts are made from cotton they make fantastic 2nd anniversary gifts as cotton is the traditional theme of 2nd anniversary gifts.
Unique Anniversary Gifts
A married couple will appreciate designer bedding gifts as they will help improve their bedroom decor. These anniversary gifts can be fun, elegant or emotional but they will all be unique. The tone of the anniversary gifts all depend on what you choose to personalise the designer bedding items with. You can use quirky photos of the married couple or Mr and Mrs text for fun anniversary gifts, black and white photos from the wedding day for elegant designer bedding gifts or add personal messages to the gifts to make them emotional.
Personalised Bed Sheets
There are a few options when it comes to designer bedding anniversary gifts. Our latest addition to the bedding range is the personalised bed sheet. All you need to know is the size of the bed and then choose what you want to have printed on the bed sheets and have just made great 2nd anniversary gifts. Go for the bed sheets only or you could also add a personalised duvet cover and personalised pillow cases to create a whole bedding set! Use the same images for all of the designer bedding items or mix it up with different photos and text.