New Year Is Back!!
Chinese New Year, also known as the 'Spring Festival' will be celebrated on the 10th of February 2013, the Year of the Snake. It is one of the largest celebrations taking place in London bringing in hundreds of thousands of people. Supported by the Mayor of London, several events are scheduled to take place across the city with colourful parade of floats and beating of drums followed by the Chen Brothers Flying Lion Dance. The festival is also popular for gift exchange among family members and friends and if you're wondering what to gift your Chinese friends the following guide should be suffice.
Here are the top Chinese New Year gift ideas for 2013:
1. Red Envelopes – Although a tradition, the practice of money gifting in red envelopes symbolises good luck and is known to ward off evil spirits. Given by elders to their children and younger generation the red envelope is considered to be an auspicious gift wishing them 'Happiness' and 'Wealth'.
2. Chinese New Year Greeting Cards – A personal touch always works with greeting cards. Wishing them Happy New Year, "Gong Xi Fa Cai" with personalised Chinese New Year greeting cards will create a memorable impression on the recipient. Bags of Love offers a wide array of personalised luxury photo cards.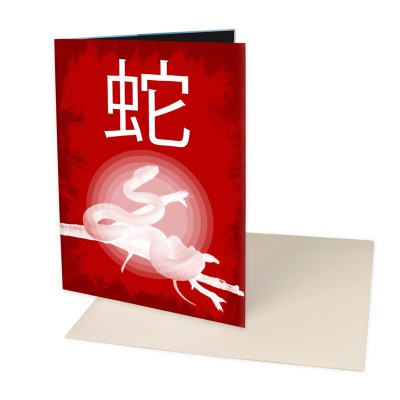 3. Teapot – An important part of the Chinese culture, clay (Yixing) teapots are used to brew tea and often noticeable in Chinese restaurants offering Jasmine tea. Brewing tea is a sign of respect, family gathering, apologizing and to enhance aesthetics.
4. Gift Baskets – Baskets overflowing with traditional Chinese New Year gifts like humming flowers, Mandarin oranges, rice cakes and teas symbolizes good fortune and longevity.  Filling it with contemporary chocolates (Godiva) will give an ultimate combination of Chinese New year gift hamper wishing luck and happiness.
Happy Chinese New Year!!