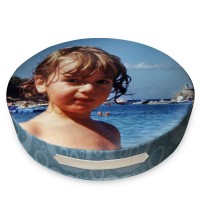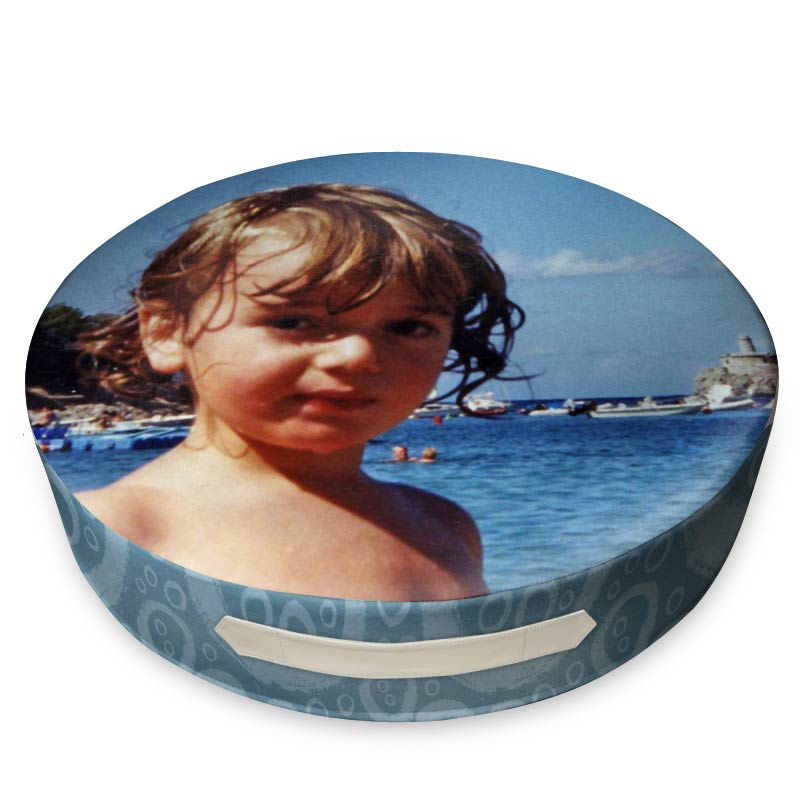 Are you looking for brilliant birthday gifts on a budget? (Try saying that 5 times fast!)
Can't seem to find anything suitable on the high street?
Look no further because with Bags of Love you are sure to find stunning personalised gifts and birthday gifts for the people who mean most to you. We have a fantastic range of personalised photo furnishings that will undoubtedly bring joy and happiness to any recipient!
Round Floor Cushion – Great Photo Furnishings
Create your very own comfy round floor cushion in two sizes (50cm and 70cm diameter)! It has a 16cm firm foam round cushion for extra comfort, and a printed detachable cover that is handy, practical and very artistic. Charming round floor cushions that are characterful, unique and extremely snug! These photo furnishings are also stackable, which means that they are very easy to store when not in use. But trust me – once you have your very own comfortable personalised floor cushion, you will most probably be using it for the vast majority of the time!
Personalised Tablecloth – Cool Gift Ideas
If you know a family who likes to have special dinner parties or whose tablecloth perhaps needs a change, why not get them a custom printed one hand sewed by our expert designers? With 5 sizes across rectangle, square and round, these personalised tablecloths are great photo furnishings that are ideal for wedding table linen. Give some life to the kitchen or dining room table with tablecloths personalised with your very own photos for an extra bit of sparkle!
Why Radiator Covers are Excellent Birthday Gifts
Almost all radiators in the world look the same – dull and bland. Why not customise your own radiator cover for totally unique and distinctive gift ideas? Use photos of your children, your friends and family, or your pets for a colourful and exuberant gift that is sure to bring a smile to your recipient's face! Available in 3 great sizes – small, medium and large – these photo furnishings make amazing personalised gifts for any occasion.