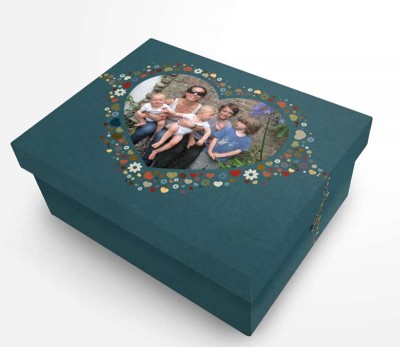 Practical Mother's Day Gift Ideas
When you give gifts, at any occasion really, you want to give gifts that are beautiful to look at but also useful and practical. And not practical in a boring way but practical in a way that makes our everyday life a little more simple and enjoyable. Mother's Day is only a week away and practical gifts are great Mother's Day gift ideas. Practical gifts last a lifetime and they can help your mother stay organised and be happy with her home interior or when she's on the go. Gift ideas from Bags of Love are beautiful and practical.
Mother's Day gift ideas for the home
If you want to give your mother practical gift ideas that she can use and enjoy around the house we've got some excellent home gifts to choose from. The gorgeous and useful photo boxes are brilliant. You can stretch your imagination to the maximum when designing photo boxes using photos, prints and text to create a beautiful photo box. You could try one of our Mother's Day designs like the box above. Personalised tin boxes are great for smaller bits like memorabilia items.
Mother's Day gift ideas for the road
Another option is to give mother gifts that she can take with her when she's on the go. A busy mother who works, look after her kids, exercise and socialise needs items which can keep her organised whilst looking beautiful. The personalised pouch purse is ideal for make-up, money or electrical gadgets. For everyday life the luxury photo handbag is a must and the holdall will be of great help when she's hitting the gym. By adding photos to these Mother's day gift ideas she can live her life accompanied with photos of her family.