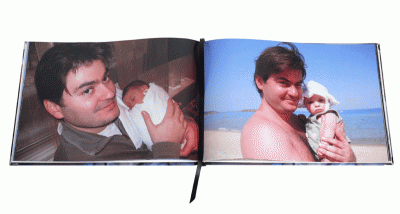 Baby Gifts For Christenings and Birthdays
As the godparent of a child you have the responsibility to be a good example for them, guide them through life and help them with personal development. And of course it is expected that you give them great baby gifts and gift ideas throughout their lives! The first important gift giving occasions as the role of godparent is at the child's Christening and on their first birthday. For these occasions you'll need fantastic new born baby gifts which ideally will serve as baby gifts memorabilia.
Christening Gifts From Godparents
Giving meaningful new born baby gifts for the Christening is important. Baby gifts from Godparents do not have to be expensive but it is vital that they symbolize the personal relationship which you share with the parents and the new family member. It is important to show that you have put a lot of thought into the Christening gifts as you are the chosen Godparent. Photo books and photo albums are fabulous new born baby gifts for the Christening as they display precious photos.
Photo Albums And Photo Books As New Born Baby Gifts
The baby will only be a few month when the Christening takes place but it is highly likely that there are many photos of him or her already. Parents, family members and family friends often go camera crazy when a little one arrives. So using these photos for new born baby gifts is ideal. If you've printed the photos already make stunning photo albums in which you place the photo prints. Photo albums are traditional yet creative Christening gifts which the parents will cherish forever.
Photo Books For 1st Birthday
The first birthday of your godson or goddaughter is also an important gift giving occasion. The 1st birthday is a mile stone in the child's life and parents often celebrate greatly. The photos of the baby can also be used for photo albums and photo books as 1st birthday baby gifts. Select the best snaps from the child's first year and have them printed on high-quality photo books. Photo books are attractive, thoughtful and useful for the parents as they can be kept as baby memorabilia.