When love hearts and adorable cut-outs of Cupid and his sweet naked bottom start filling shop windows everywhere…you know that time of year is coming. Valentine's Day. A day made for lovers, for couples, for (over the top) public displays of affection.
But what about those who, wait for it, hate Valentine's Day? What if you're not in a relationship? What if you've just come out of a relationship? What if the thought of this loved filled, schmaltzy day fills you with dread? Well, then maybe an anti-Valentine's Day is for you.
Anti-Valentine's Day Ideas
Believe it or not, anti-Valentine's Day is gaining almost as much popularity as the main day itself. If cute, cuddly teddys and single red roses just aren't for you (even if you are in a relationship), then it is time to get behind the anti-movement and invest in some amazing anti-Valentine's Day ideas.
Let's face it, Valentine's Day is a holiday that is made for lovers. If you're not quite feeling the love, and find yourself feeling the rage instead, then there are plenty of ways you can still enjoy this soppy day. From an amazing night out with your friends, to a cosy night in with you, a take away and a box set, Valentine's can be turned around to be a celebration of all kinds of love. Including self-love!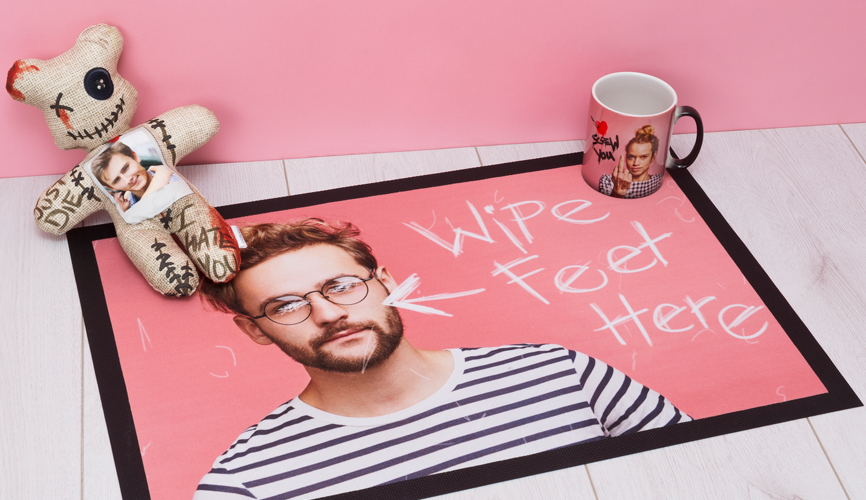 Anti-Valentine's Day Gift Ideas
OK, let's speak to those who really despise Valentine's. Yes, you. Those who are dealing with an ex-ceptionally tricky time. Whether you have just ended a relationship yourself, been broken up with just days before the most romantic day of the year, or are looking for a way to kick your love rat to the curb, there is the perfect anti-Valentine's Day gift for you. And we have some brilliant ideas right here.
The "Screw You, I'm Over You" Mug
This is the perfect gift to send an ex, or maybe to even keep yourself. Our heat change mug is a rather clever little mug, and is so much more than what first meets the eye. What appears to be a harmless black mug when cold, changes into something far more when you fill it with your hot tea or coffee! Watch as the black magically disappears to reveal a photo of you, giving your ex the finger!
You can add a nice little message if you want (we thought "Screw You" worked well). Wrap this little beauty up and have it delivered to your ex on Valentine's Day, to show him or her exactly how you feel.
The "Wipe Your Feet on Their Face" Doormat
Were you treated like a doormat in your previous relationship? Well, show your ex who's boss by treating your home to a doormat like you have never seen before. Print their face on our fabulous secure and absorbent doormat, and wipe your feet all over them. You can even stomp on them if you want! Don't forget a little slogan such as "wipe feet here" and an arrow pointing to their face. Yes, we have even scratched his eyes out, just to give it a little extra something.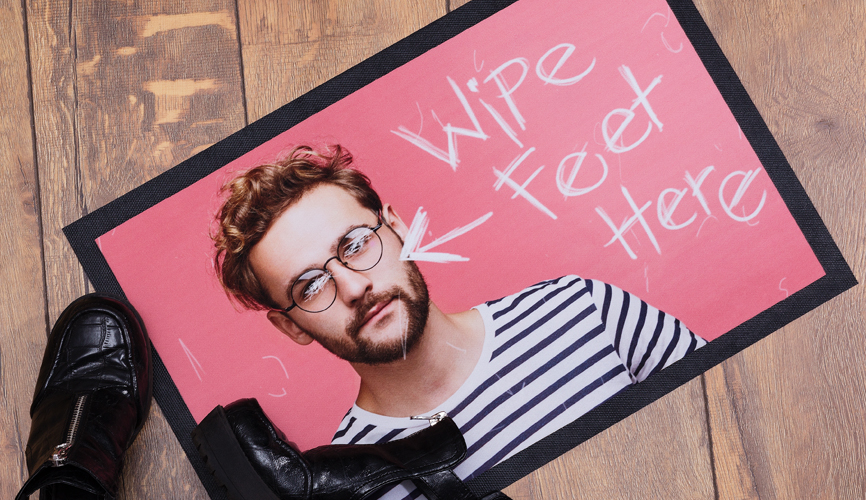 The Personalised "Voo Doo" Teddy Bear
A cute teddy bear is always a standard Valentine's Day gift. Well, this year, why not give a teddy bear, with a rather sinister twist? This is the perfect gift to treat yourself to, or to give to a friend who might have just come out of a relationship with a sleaze ball.
With a traditional Voo Doo design on the body, this teddy has a space on his front and back for a photo of the ex in question. Feel free to stick pins your choice of area, and really "stick" it to them! Enjoy a nice glass of wine with friends, while you take turns pricking the Voo Doo bear. Even if the bear feels worse, it will make you feel better.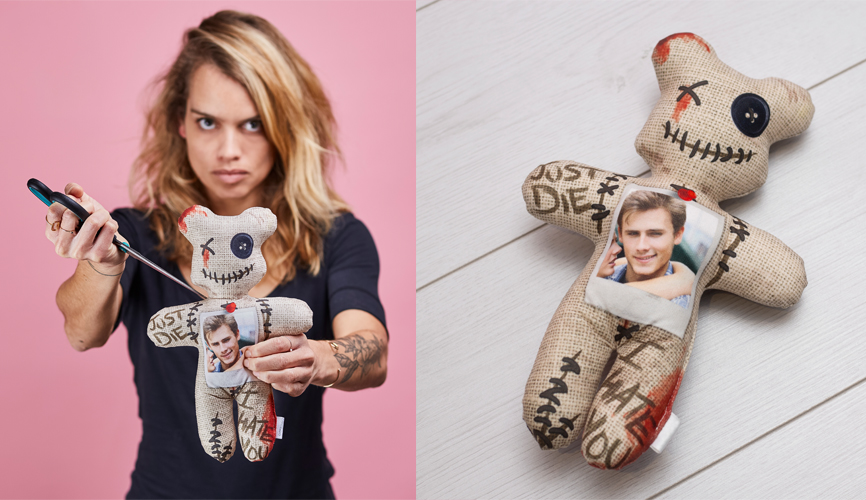 The "Sit on Your Face" Knickers
Is your ex still trying to win you back? Or maybe just get into your knickers? Well, these custom-made knickers will certainly give him the right message. With a crossed hands design on the front and their face printed on the back, you can tell your ex to back off, as well as enjoy sitting on their face.
The flesh coloured skin tone of the knickers adds to the amazing overall effect, and they are guaranteed to become your new favourite underwear.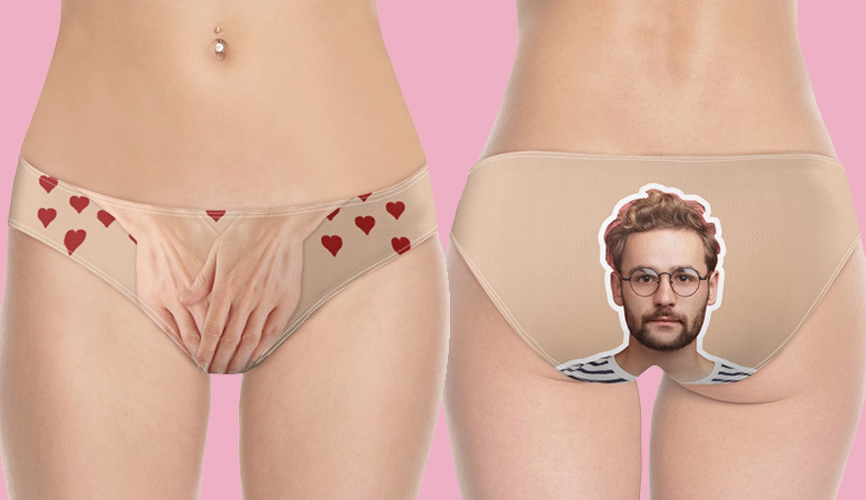 Remember, Valentine's Day really doesn't have to be just for lovers. You can spend the day with friends and family, and those who mean the most to you instead. Or, if you are feeling full of rage and anger at this day of red roses, then an anti-Valentine's Day could be just the thing you are looking for. All of these gifts can be personalised to feature the photos of your choice. So don't get mad, get creative, and design an anti-Valentine's Day gift for you, and ex or a close friend, and make your Valentine's Day one to remember!