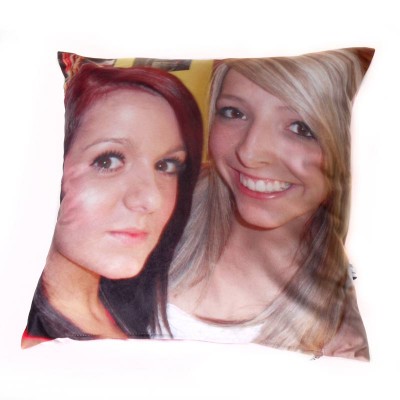 The Big 18th Birthday
Birthday parties and the highly anticipated personalised 18th birthday gifts seem to be the most important to teenagers coming of age. Maybe it's because every year you turn a year older you feel more mature and ready to conquer the world. The 18th birthday is perhaps the most important of them all so birthday gifts for the 18 year old are crucial. The 18th birthday is the day a young person lands real responsibility for the first time. Voting, driving and going out is all part of becoming an adult and the 18th birthday mark a mile stone in a young person's life.
Birthday Gifts For Teenagers – All About The Friends
Gifts for teenagers are fun to buy as it's all about being young and having fun as a young adult. Friends are often the most important people in an 18 year olds life. You might have noticed how your teenager has separated him or herself from the family more and more to spend more time with the friends which is totally normal as a young person forms their own identity and life style. So if you are buying birthday gifts for teenagers – whether it's your child, friend or family member – photos of the 18 year old and the friends are ideal.
Teenage Photo Mania
There are many occasions in a teenagers life that are captured with the camera. Their first holiday with their friends, the graduation ball and endless party snaps. It's all about them and their friends, laughter and gossip. They take photos day in and day out on their mobile phones and upload pictures on social network sites such as Facebook and Flickr. So if you really want to impress the birthday boy or girl you need to make use of all these photos. That's why photo gifts are simply ideal birthday gifts for an 18th birthday.
Birthday Gifts Covered In Photos
Not only do you give them a great gift in itself, like a laptop case for example, you give them a gift covered in their favourite photos of them and their friends. The gift itself all depends on the 18 year old in question. Is he a gadget expert? Shop personalised 18th birthday gifts for him and give him an iPad or Kindle case. Is she a beauty queen? Then shop 18th birthday ideas for girls and give her a make-up bag or handbag. Does she love decorating her room? Then give her home gifts such as photo cushions and photo canvas prints! Whichever item you choose the gift can be covered in photos.